Indie bands stream from MySpace and get cash
Indie musicians now have a new way to make money online by adding their songs directly to MySpace Music in exchange for sharing in the ad revenue with the service.
The deal, announced Monday, was struck by the digital-media distribution company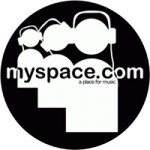 Tunecore, will let any artist distribute songs directly through MySpace Music starting Thursday without having to have a music label or aggregator do so on their behalf.
Artists will simply pay a small flat fee for inclusion in the on-demand MySpace Music streaming service, which is partially owned by major labels. In return, MySpace promises to pay artists a percentage of the money it makes from the ads that accompany the music.
Tunecore wouldn't comment about how much money artists can expect to receive per play. It's likely to be a fairly low amount — for now anyway.
But Tunecore predicts that by the end of 2009, it will have paid out more than $30 million to independent artists, who retain 100 percent ownership of their music, and the vast majority of that sum comes from song sales. But as consumers increasingly listen to streaming, cloud-based music rather than storing it on their own devices, on-demand music services such as MySpace Music and Spotify are expected to play a bigger role in artists' revenue streams.
And artists could use some revenue streams. Thousands of independent recording artists were dismayed to find last week that they almost certainly won't be paid for songs they sold through imeem's Snocap storefronts embedded on their MySpace pages.  And that news comes despite the fact that MySpace just bought the company.
That means this deal matters, even though the initial payouts are likely to be small.
Tunecore's dirt-cheap, digital-media distribution platform has gained considerable traction by disrupting traditional music distribution since its launch in 2006. The company, founded by former SpinArt indie label head Jeff Price, distributes between 200 and 300 new songs, albums and videos each day and claims to distribute more new songs daily than any major label distributes in a full year.
Artists and labels upload CD-quality WAV files to Tunecore, so it can deliver multiple formats to the services that require them — iTunes in six countries, Amazon MP3, Amazon On-Demand CD, Rhapsody, Napster, eMusic, the IMVU virtual world, Apple's Lala, Shockhound, Amie Street, LimeWire, Nokia and, as of Thursday, MySpace Music.
Trent Reznor was an early proponent of the service, whose tens of thousands of artists now include Beck, Bjork, Drake, Jay-Z, Aretha Franklin, MGM Studios, Moby, Public Enemy, Keith Richards, Warren G and Paul Westerberg.
The MySpace Music on-demand and playlist-sharing service is owned by News Corp. and three of the four major labels. It also includes music from EMI and independent aggregators such as Merlin, The Orchard and IODA. This TuneCore partnership marks the first time unaffiliated artists have been able to add their music to MySpace Music (not to be confused — for now at least — with the site's free, promotional band pages).
Although it failed to catch on with consumers initially, MySpace Music is growing thanks to acquisitions ofimeem and iLike — two of the services included in Google's music search.
On-demand music streaming is set to heat up in the coming year as smartphone penetration increases and MySpace Music faces more competition from Spotify and whatever Apple plans to do with its newly acquired streaming site, Lala.
Via www.wired.com
No comments yet.
No trackbacks yet.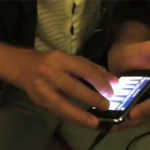 about 1 month ago - No comments