Gadgets
We think gadgets are COOL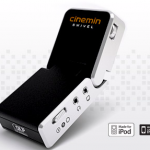 This is sick. A little projecting thinga-ma-jigger. You pop in your iPod and wham! You can play movies on the ceiling, in your office, on the side of a tent.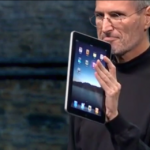 Steve Jobs steps into the Dragon's Den (a popular BBC program that evaluates entrepreneurs) how will the dragon's rate Steve's iPad?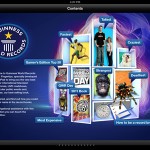 Guinness World Records has announced the launch of its new, enhanced and fully-loaded app designed specifically for the Apple iPad. 'Guinness World Records: At Your Fingertips' was made available from Thursday 16 December at the iTunes Store.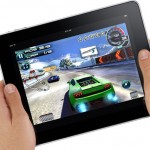 'Need for Speed Hot Pursuit' gets an iPad makeover. Feel the thrill of the takedown with precision controls, awesome HD-quality graphics, and an enhanced interface designed just for the bigger Multi-Touch screen on iPad.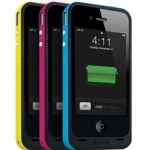 The guys at Morphie.com have done it again, providing a new solution for extra power for your iPhone 4. One of the biggest problems with today's feature rich smartphones is the power they consume.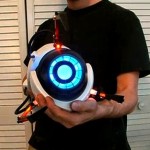 Do you need somehting to help pass the time before the launch of Portal 2? Tired of eating cake? Need to escape your office cubicle? Well here is something for you, a real world Portal gun.
It's a button badge that also plays a band's album. Like an iPod. But not. Because it's a badge. Awesome.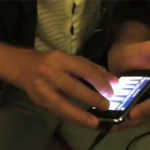 Everyone is flocking to Vodacom & MTN to get their brand iPhone 4. In my opinion what you really need is something awesome to make your iPhone 4 stand out from the crowd while ensuring that it stays in one piece.Thats where Uncommon comes in. They are a US based company that specialise in custom created iPhone covers that are just breathtaking.