Illustration Showcase - Michael Heald
Today we have a look at some awesome illustrations by Michael Heald from Fully Illustrated. Here are a few of my favourite illustrations check them out!
Rabid Rabbit
"I recently bought Michael Gagne's (www.gagneint.com) awesome art book 'Insanely Twisted Rabbits' and fell totally in love with whole idea of him and his mate trying to out-do each other with who could create the most twisted bunny…so I figured, what the hell, I'll take a pop too…and here he is…looks pretty twisted to me." - Michael Heald.
Stats Envy
"This is the 'green with envy' Stats Envy monster for a new gaming stats site due out later this year. It was a really fun little brief to create an angry, envious little green monster, just the kind of project I like

I really do love illustration!" - Michael Heald
Big Pink Monsters
No comments yet.
No trackbacks yet.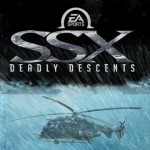 about 1 month ago - No comments