The new age of advertising: crowdsourcing campaigns
Idea Bounty is a site where you can sign up, work on a brief (along with a gazillion other creative-wannabes around the world) and submit an idea. If the client digs your stuff, you will get the bounty/mula/dosh/cash! Har har.
This is just one of the many sites of its kind that I've come across. Another would be GiantHydra. A slightly different concept but also crowdsourcing your advertising. Here, you submit your porti, client picks a few creatives from all over the world to work on his/her bried. And voila, cash in the bank.
Now, I currently work as a creative in an ad agency - what's going to happen when clients catch on to this far cheaper alternative? I had better get signed up…

No comments yet.
No trackbacks yet.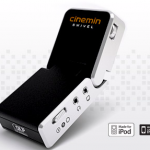 about 4 days ago - No comments