Nokia E7 - The ultimate business phone?
Nokia are well known for producing excellent business phones across their E-Series devices. Phone like the E72 are super popular with a wide range of business users despite a range of strong challengers from the Blackberry devices. SO what are Nokia going to offer going forward, what should current E-Series users upgrade to?
Enter the new Nokia E7. Nokia are touting this new device as the Ultimate Business Phone. That is a big claim to make, we thought that it needed a bit of investigating.
So first lets have a look at the design. The first thing that you will notice is the giant 4 inch glass touch screen and the N8 styling. Touch screens are not all that common on business phones due to emails and other typing requirements. However the E7 features a thin slide out Qwerty keyboard. Overall the phone looks very sexy:
But what we need to look at is the core functinality of the phone - the backbone of a solid business phone. The E7 sports loads of great features. There are the standard business features:
Real-time push emails with Mail for Exchange.
Easy access to your work and private email accounts from the same view.
Easily set up your calendar and sync it with Microsoft Outlook.
All good and well, but most business phones can do these things. What takes the E7 to the next level is their range of new business features:
Create, edit and share office docs and view PDF files with Adobe Reader.
Protect important data with remote device management options such as device lock and device wipe. Handy if you dabble in a bit of corporate espionage!
Locate your phone if it is stolen – see where it is on a map with the theft control feature.
Connect to your company intranet quickly and securely with built-in Nokia Mobile VPN.
Synchronise, back up and transfer important business documents and data with Ovi Suite – Essentially Nokia's cloud computing service.
Transfer your important files with the included Nokia USB adapter and a compatible memory stick – straight from your phone. Yes - you can plug a USB stick direct into your phone.
So business wise this phone looks great, but they have also lumped in a wide range of N8 style entertainment features like an 8MP camera, HD video (with the HDMI-out port on the phone) and access to Ovi Maps and the Ovi Store. In my opinion Blackberry should watch out - this phone looks like it has it all and possibly is the ulitimate business phone.
Check out the video below or go to the E7 product page here.
No trackbacks yet.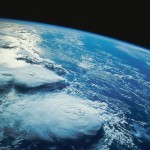 about 1 week ago - No comments