Symbian OS gets set free in open source
Now this is something I didn't see coming and to be perfectly honest I cant remember the last time  I even heard the words "Symbian OS". Well Symbian is back in the news, after some serious time in limbo, having gone open source yesterday. Yeah, open source, they just gave away billions of dollars worth of code.
The Symbian Foundation, established by Nokia in 2008, decided to make the mobile platform open so that any individual or organization could use it, work on it and modify for whatever they choose. Lately, the operating system has seen new rivals crop up. Google's Android, which is based on a Linux kernel, has become a favorite among handset makers such as Motorola and HTC.
"The dominant operating system provider out there is Symbian," says Lee Williams, executive director of the Symbian Foundation, "and now we are offering developers the ability to do so much more."
Mr Willaim's also claims that the new, open Symbian has an advantage over Android. Symbian is fully open, he says, while "about a third of the Android code base is open and nothing more. And what is open is a collection of middleware. Everything else is closed or proprietary."
It's amazing, Symbian powers over 300 million mobiles around the world but I bet your thinking, "Symbian, what? Ooooh yes, the guys who power Nokia mobiles, I remember them now"
Now the question is, have they waited too long o do this? Most manufacturers have pretty much ditched Windows Mobile and Symbian for Android and they are having massive successes with it. So, we shall see if this switch to open source and the new version of Symbian will be hot enough to get manufacturers interested in it again.

No comments yet.
No trackbacks yet.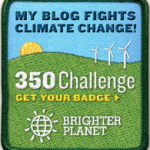 about 2 weeks ago - No comments