New World of Warcraft: Cataclysm videos
A new video for the latest World of Warcraft expansion - Cataclysm - has hit the internet with a bang. The video was released on the weekend and shot to over 1 million views in just 1 day. Crazy! There was also a TV commercial which aired in the states during a major NFL game. Check out the awesome cinematic trailer and the TV commercial below:
Videos courtesy of Mashable.
No comments yet.
No trackbacks yet.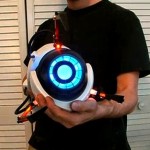 about 4 days ago - 1 comment