Gorillaz to give away Album FREE for Xmas
Gorillaz new album will be the final free gift in their advent calendar. The cartoon band have been recording material backstage on their preset world tour, and the group's main musician, Damon Albarn, has previously said he was keen to release the end results before the year was over.
Now the group have revealed the album - which Damon has largely made using his iPad computer - will be given away free behind the final door on their Christmas countdown calendar.
Damon revealed: "On Christmas Eve (24 December 2010), a video for one of the new songs from the iPad album will be released. Then, on Christmas Day (25 December 2010), fans get the whole album downloaded to their computer for free as a gift."
The album coincides with the group completing their largest world tour to date and Damon said he wanted the album's release to be as soon as possible after their last 'Escape From Plastic Beach' live shows.
He added to website Perth Now: "I literally made it on the road in America over a month. I didn't write it before; I didn't prepare it.
"If I left it until the New Year to release it, then the cynics out there would say, 'Oh well, it's been tampered with.' But if I put it out now, they'd know that I haven't done anything, because I've been on tour ever since."
Explaining his intended sound for the album, Damon has previously said: "It sounds like an English voice that has been put through the vocoder of America. It's a studio album made in hotel rooms around America."
Gorillaz' advent calendar is available from gorillaz.com/xmas

No comments yet.
No trackbacks yet.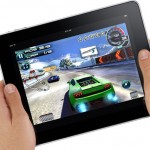 about 1 week ago - No comments