Trends
What is cutting edge in the digital world? Find out here.
Tweet
With the local launch of the iPhone 4 creating quite a stir here in SA, everyone is flocking to Vodacom & MTN to get their brand new shiny device. I even saw an iPhone 4 TV advert last night… In my opinion what you really need is something awesome to More >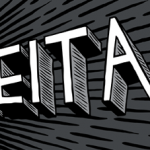 Tweet
Driving around Johannesburg we have noticed that various street corners, highway walls, building sides, basically anything that is a big enough surface has Heita! written all over them. Now being an inquisitive soul we decided to make use of Google (also hoping that they have an effective search strategy behind this).
Low More >
Tweet
Here is a really cool gadget to start your week off with - another really cool ski/snowboarding one (we covered an awesome app - EpicMix - recently as well.) Below are the latest ski goggles from a company called Zeal Optics. They aren't your ordinary goggles though, they have a killer More >
Tweet
This is an incredibly detailed piece of digital artwork done by Nicolas Kudeljan. He has basically taken the concept of the Starcraft 2 box art (an image of a Terran marine) and created his own image of a Terran medic. It makes an excellent wallpaper If you are interested in More >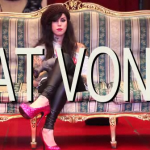 Tweet
This week has been full of near-vomit experiences for me. First, there was cakefarts.com. I have not hyperlinked it for a reason. Secondly, there was Lady Gaga is a dress of rotting meat…
And then there was the interactive lower back tattoo  from Kat von D. Check it out below.
Yep, when More >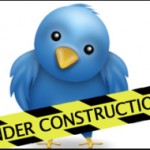 Tweet
So this is definately the biggest news at the moment - twitter have announced a full redesign of their website. Hooray, finally. We heard some rumours back in April and covered it here, but it was definately not on the same scale of this redesign.
The majority of people who actually More >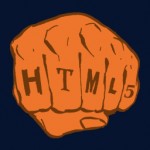 Tweet
This excites both the geek and the pseudo creative in me. An amazing interactive music video, jumping dots and HTML 5. What else could a girl ask for?
So what is HTML 5 really and why is it making me so giddy? It's a new weapon in Google's arsenal and is More >
Tweet
Traveling is fun, its an adventure, where every new day brings new challenges and experiences. But we all know how stressful traveling is as well, especially if its to a country you have never been to before. So Eurostar has come up with an ingenious way to promote its services, More >
Tweet
Before you misread the title and wonder if JC Penney stores will have CCTV cameras installed in the cubicles, breath. This isn't happening at all. Instead JC Penney, has created an online / Augmented Reality (AR) / virtual dressing room, where young girls can virtually try on the clothing.
This is More >