Get Uncommon: Awesome custom iPhone 4 covers
With the local launch of the iPhone 4 creating quite a stir here in SA, everyone is flocking to Vodacom & MTN to get their brand new shiny device. I even saw an iPhone 4 TV advert last night… In my opinion what you really need is something awesome to make your iPhone 4 stand out from the crowd while ensuring that it stays in one piece.
Thats where Uncommon comes in. They are a US based company that specialise in custom created iPhone covers that are just breathtaking.
Awesome hey? This is their Deflector Case product (they have lots of other options as well):
The Deflector Case is a hardcore multi-tasker–keeping your phone safe and sound while rocking your custom designs printed with our exclusive 3D TATT™ printing process.
Anti-glare camera ring
Simple snap-on design
Direct access to all device features
Fully customisable
YES - they do ship internationally, so it is possible to get one of these here in SA. They also do covers for older iPhones and even iPads. We definately recommend having a look at their website and checking out some of the awesome designs or trying your hand at creating a custom one. Try it out now.
Will you be getting one?

No comments yet.
No trackbacks yet.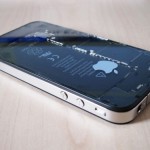 about 1 day ago - No comments