Uncategorized
No category could handle them
The second edition of EA game's Need For Speed Shift series is sure to blow your hair back. Shift 2 Unleashed focuses specifically on high performance track racing rather than free driving as in Hot… Read the rest
Everyone knows and loves the the highly addictive mobile game 'Angry Birds' by Rovio Mobile Ltd. We have dug up some really cool pics of what Angry Birds would look like as a 90′s style 8bit retro game.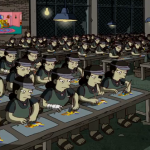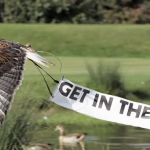 Google is testing a new search feature: live-updating search results. Basically as you type in a search query Google will start returning results and update them for each keystroke getting more specific as you complete your phrase.
So there's this bike. It's been ridden across the US in aid of Livestrong. It has a brain and will be tweeting. A bike that tweets. 'Nuff said.
Aviary, maker of a number of browser-based tools for creatives, today adds the Music Creator to its lineup. The online composition tool allows easy drag-and-drop creation of music loops from a sample library of more than 50 free instruments.