"Halo: Reach" released TODAY
As of TODAY millions of people around the world will head out on a mission of courage, sacrifice and valour in 'Halo: Reach', the prequel to the iconic 'Halo' trilogy that became a global entertainment phenomenon and defined a generation of gamers over the last decade.
The 'Halo' franchise has been dubbed "a pop culture phenomenon" by Variety magazine and hailed as the number one game series of all time by the Guinness Book of World Records.
"When it comes to the size and scope of a franchise and especially the dedication of the fans, no game is bigger than 'Halo'," said Yvette van
Rooyen, Xbox Product and Marketing Manager in South Africa.
"With 'Halo: Reach', we're delivering on our promise to redefine blockbuster entertainment experiences and ultimately help make this year the biggest ever in Xbox history."
'Halo: Reach' tells the tragic and heroic story of Noble Team, a group of Spartans who, through great sacrifice and courage, saved countless lives in the face of impossible odds.
The planet Reach is humanity's last line of defence between the encroaching Covenant and their ultimate goal: the destruction of Earth. If it falls, humanity will be perched on the brink of destruction.
No comments yet.
No trackbacks yet.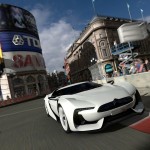 about 5 days ago - No comments