Gran Turismo 5 gets a release date
Sony has confirmed that, following several release postponements, 'Gran Turismo 5′ will finally go on sale from 24 November.
"'Gran Turismo 5′ is an ambitious project, with challenges and complexities which have made it our version of the Apollo Space Programme," commented Kazunori Yamauchi, president of developers Polyphony Digital.
"When we created the original 'Gran Turismo' back in 1997, we wanted to set a completely new precedent for the racing genre. With the technological leap onto PlayStation 3, our objective with 'GT5′ was to create another great revolution which would not only satisfy our own high expectations, but would meet or even exceed the anticipation of the fans," he added.
"Satisfying the loyal 'Gran Turismo' followers is at the heart of all of our efforts, which is why it was such a difficult decision to delay the release of the game, and one which we did not take lightly. I can only apologise to everyone for making you wait so long, and I hope that when you try out the wealth of driving experiences available in 'Gran Turismo 5′, you will not be disappointed."
No comments yet.
No trackbacks yet.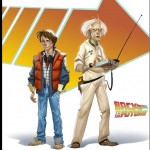 about 3 weeks ago - No comments