Digital Trends
What is cutting edge in the digital world? Find out here.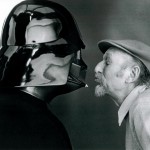 The filmmaker – who took over from George Lucas to create the sequel to 'Star Wars' – died at his home today following a long battle with illness. Irvin, who was known as Kersh to many of his friends, also worked on the movies 'RoboCop 2′ and "unofficial" James Bond film 'Never Say Never Again' starring Sean Connery.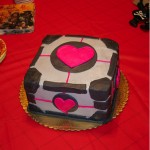 In light of the fact that today is PixelVulture's very first birthday we have decided to bring you some seriously cool birthday cakes from people who share our love for technology and gaming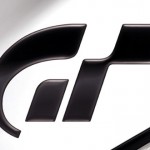 WIth the launch of Gran Turismo 5 creating huge hype, we thought it would be apt to take a look at the glorious history of the GT franchise.
Monday sees the launch of a very exciting South African project called Evly. Evly.com is to be the first crowdsourcing social network that utilizes a custom built drag and drop website builder.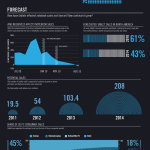 The launch of Apple's iPad recieved a wide range of critisim, with one of the main points being "I have a laptop, I have a smartphone, why would I need an iPad?" Here is a great infographic showing the explosion of the iPad and the tablet device industry.
This November, Need for Speed Hot Pursuit will be launching globally. The latest installment of this popular series is looking to redfine the world of open style racing. Criteron (the guys behind the Burnout series) are putting a lot of effort into promoting this title. They have even gone as far as to enlist the help of Entourage stars Johnny Drama (Kevin Dillon) and Turtle (Jerry Ferrara). Awesome hey?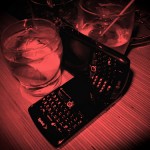 The scenario: A night out drinking. The hours pass. You get home. Still not tired enough to go to bed, so what do you do? Check Facebook of course. The scenarios are endless, the repercussions are permanent. There is a solution out there.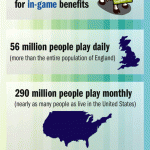 Facebook games are huge! I think they are the single reason that so many companies ban usage in the office (well that and those annoying quizzes). This infographic from AllFacebook takes a look 10 really scary Facebook gaming statistics.
Online shopping is fantastic. We get to look, browse and window shop to our heart's content, and then once in a while we decide to purchase a few items.Now add the feeling you get when you walk into a pet shelter and have to choose only one pet to take home. Now take these concepts/ideas and translate this into an online dating site. Voila. AdoptAGuy