Bioshock Infinite: City in the sky
Bioshock Infinite is a new game developed by Irrational Games. One would anticipate this game to build on the beautifully crafted underwater world of Rapture that the previous two Bioshock games were set in. However the release of the first glimpse trailer for Bioshock Infinate was a major shock to all.
The trailer cleverly gives the impression of the origional underwater city in the beginning but it turns out that the new game is set in a place called Columbia. Columbia is a flying city set thousands of kilometers above the ground. This floating city drifts around from place to place using giant zepplins and hot air balloons.
Similarly to the world of Rapture, Columbia is beautifully detailed and designed. The trailer shows a new version of the Big Daddy as well as a girl with some form of magical ability. The game looks brilliant that's for sure and seems to sport the same legendary Bioshock fighting mechanics and deep story lines. This is definately one to watch!
The guys over at PCGamer were allowed a 10min hands on demo of the new game, check out their minute-by-minute summary of the demo and the storyline for the new Bioshock Infinite.

No comments yet.
No trackbacks yet.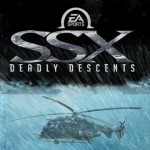 about 1 week ago - No comments